Over 8 weeks, we will explore how the tools of yoga can assist us let go of who we think we "should" be, in order to uncover and get acquainted with who we really are.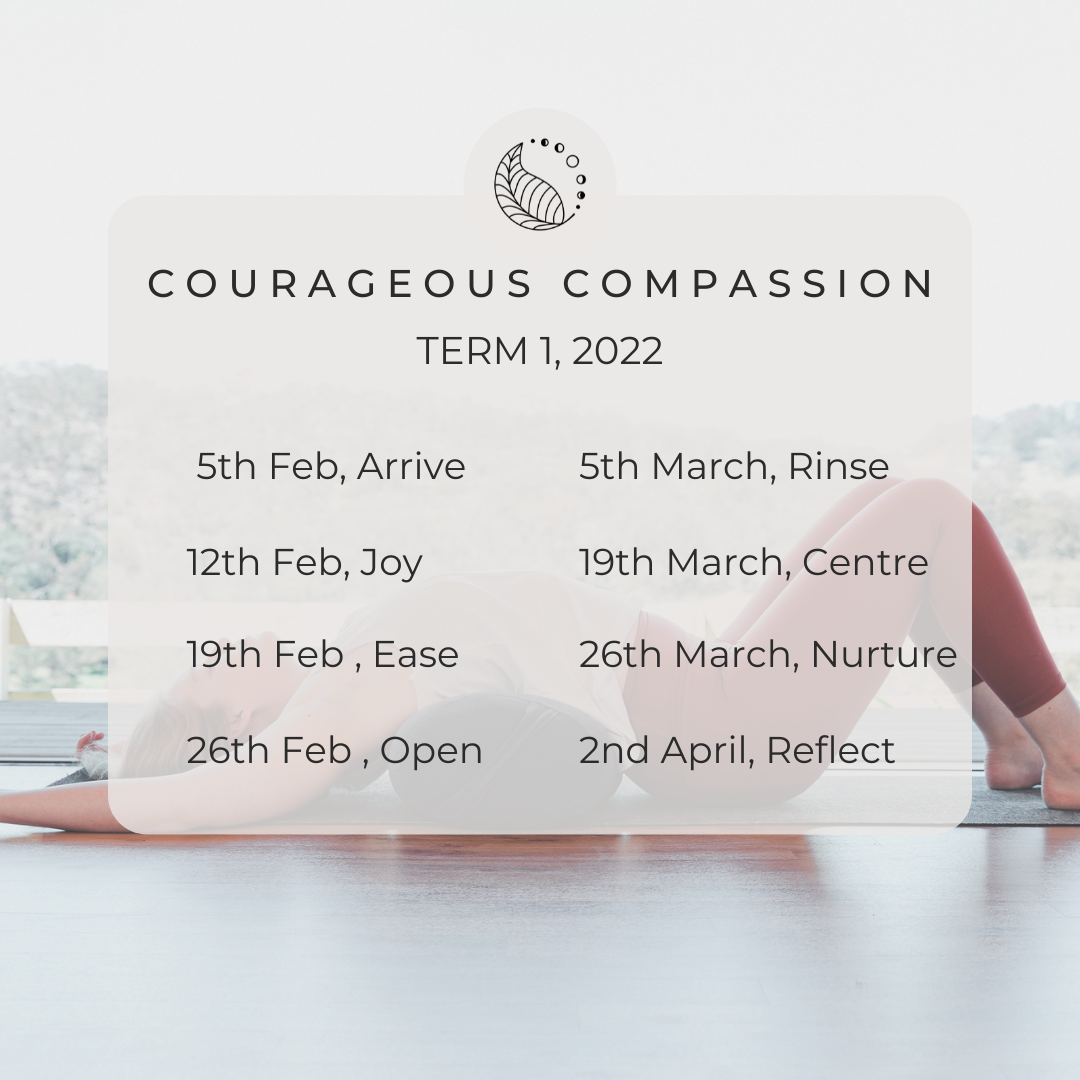 Throughout this term, you will be introduced to various limbs of the yoga practice (that's right, it's not just movement!).
Mobility work: to strengthen and stabilise the body.
Asana (yoga postures): to ground the body and settle the mind.
Pranayama (breath): to cleanse energy channels and regulate the nervous system.
Meditation: to practice being in the present and creating space between the thoughts.
I will send you an email each week with some tips of how you can integrate what you've learnt in class into your every day life.
A small practice will be included that you can return to during the week. Whether it be a meditation, breath work or a breakdown of an asana.
Helping you take courageous, compassionate action so you can begin to live into your practice.
This work takes courage. This work takes compassion. This work takes a community.
And that is what I'm here to help you with.
Super valid question.
As the landscape for the fitness industry (I guess I fall into that category...) changes daily, I will be keeping an eye on regulations and restrictions.
I have capped the class at 10 people, which according to current State Govenment restrictions is a safe amount for the class.
You will be required to wear a mask before and after class, with the option of taking your mask off once you are on your mat.
The option to live-stream classes will be explored if we need to cross that bridge.
Still unsure, send me an email at chloe@seasonalmovement.com with any questions you have!